Home Page About Us Products Quality News FAQ Contact Us
กก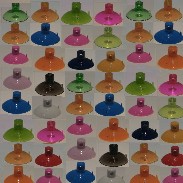 CCI offers a wide range of product series to meet the requirements and needs of our current and potential customers.
Our current product range include standard gears, standard suction cups (make of PVC, Non phthalate PVC, SBS, SEBS and PU), Kitchen and bath room products, OEM products(e.g. audio equipments, speakers, DVD, printers, mobile phones, pagers, household appliance) etc
OEM product series include all products designed and developed by our OEM customers.
2) GEAR SERIES
Gear series include toy standard gears and OEM gears.
3)KITBA SERIES
Kitba series include all products with Band "Kitba". This is a product series for kitchen and bath room.
Suction Cups include MR, SH, CH series; colour suction series; powerful suction cup series and OEM suction cup series.
กก