Home Page About Us Products Quality News FAQ Contact Us
Welcome to chongchin.com.hk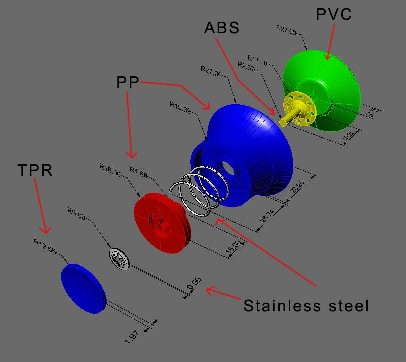 CHONG CHIN INDUSTRIAL COMPANY is a registered plastic mould & products manufacturer in Hong Kong. The founder and the management staff of the company had been senior technical masters of Hong Kong CAD-CAM Co. Ltd. ¨C A market leader of computer aided design and manufacturing in the industry. In order to develop the business, we moved our mould making factory to Dong Guan City of Guan Dong, PRC. in 1992. After 8 years hard working, Chong Chin became a famous plastic mould manufacturer in the industry. Then we launched the plastic injection and related product assembly business. Furthermore we designed and developed the standard gears and suction cups series as well. Because we trained up many top mould making masters, Chong Chin have been called ¡°Shao Lin temple of Plastic Mould¡± by the industrialists.
For years, with our excellent technology and quality control, our products gain the high appreciation of our customers in the aspects of quality, price and delivery. Our customers include: Sony, Epson, Sharp, Fuji Electric, JBL, Xin Pai Enterprise, Long River computer, Glory Enterprise and Motorola (Shanghai) etc. The categories of plastic moulds we made include: audio equipments, speakers, DVD, printers, mobile phones, pagers, household appliance, standard gears( For toys and other industries) and Suction Cups etc.
All our employees fully understand our quality policy ¡°continuously innovate in technology and improve on quality¡±, we strive to achieve our ultimate objectives ¡°Meet the customer¡¯s requirement at first time, exceed customer¡¯s expectation every time, to achieve 100% customer¡¯s satisfaction ¡±
Since China joined the WTO, it appears many business opportunities. We hope that we can become a long lasting business partner of your company, so as to assist you to develop your products with shortest lead time and lowest cost, market products rapidly, and make use of any opportunities to make your company become a great market leader.
¡°Give Chong Chin a Chance,
Chong Chin will make you surprised ! ¡±
¡¡
¡¡
¡¡
¡¡
¡¡
¡¡
¡¡